Greyhound Youth Lacrosse Camp

June 24, 2019 - June 27, 2019
We will give your child a positive lacrosse experience while teaching them fundamentals that will stay
with them forever.
We will make learning FUN!!
We want your child to leave camp wanting more.
Evenings from 5:30-8:00PM.
CAMP STAFF
The staff will include the following members from Loyola's coaching staff along with current and recently graduated Loyola players.
CHARLEY TOOMEY
Loyola University Head Coach
2012 Division I Coach of the Year
3X ECAC Coach of the Year honors
MATT DWAN
Loyola University Assistant Coach
13th season
2003 inductee to Loyola's Athletic Hall of Fame
Earned All-America honors three times as a Greyhound
STEVE VAIKNESS
Loyola University Assistant Coach
11th season
LTRC boys and girls lacrosse 20 years
Director of The Greene Turtle lacrosse club - Towson
Chris Myers
Loyola University Director of Lacrosse Operations
2017 Loyola Graduate 
2016 NCAA Elite 90 Winner 
2013 Calvert Hall Graduate 
JOE FLETCHER
2014 Loyola graduate
THREE TIME ALL-AMERICAN
2012 NCAA CHAMPION
MLL DEFENSIVE PLAYER OF THE YEAR 2015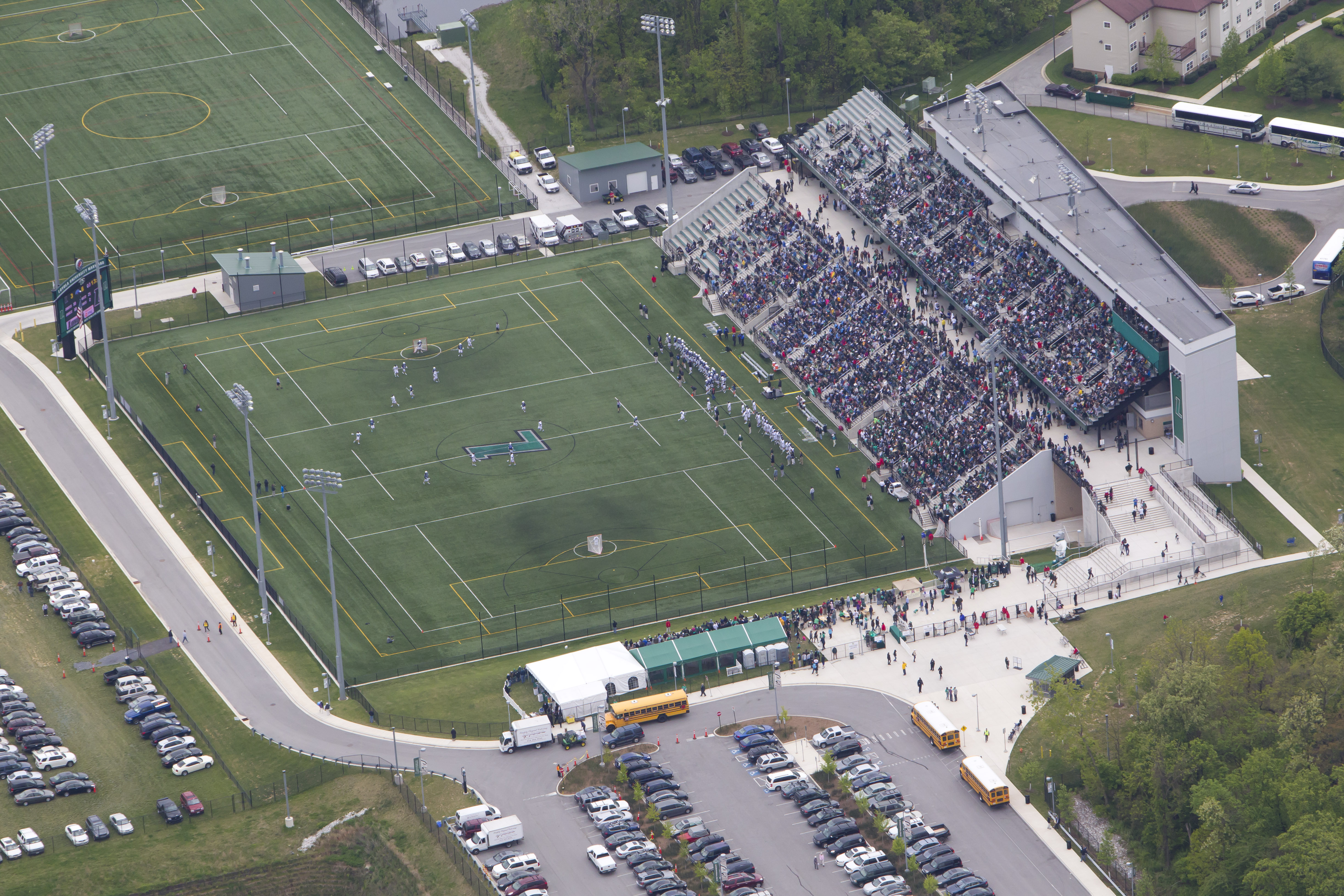 The Camp will be held at The Ridley Athletic Complex, home
of Loyola's NCAA Division I men's and women's lacrosse
and soccer teams. It features a 6,000-seat grandstand;
Sportexe Momentum synthetic turf competition field; video
scoreboard; practice field; training facilities; locker rooms for
home teams, visitors, coaches and officials; athletics staff
offices; press, presidential, and VIP boxes; concession
areas; and event space.
Greyhound Youth Lacrosse Camp
Gender: Male | Ages: 6 - 12
June 24, 2019 - June 27, 2019 | Baltimore, Maryland
Mon, June 24, 2019 - Thu, June 27, 2019
2221 West Cold Spring Lane
Baltimore
,
Maryland
21209